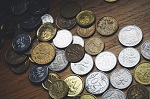 When George Washington was on his first presidential term, the trading in America was in a decay. People had to use coins from Europe in order to sell and buy goods, as there was no such phenomenon as the US mint. Washington decided to change it, and in 1792 he allotted 58 ounces of silver bullion. John Harper, a saw maker from Philadelphia was the one to press and create the first American currency. That time 1500 half dimes were minted with the head of Liberty herself. Each coin was 5 cents. The President was so proud of it, that he even boasted it during his public speech.
He had a perfect reason to boast, as the first nation's coinage is the symbol and approval of its sovereignty. Only few hundreds of these first edition of coins have survived till today. One of the best samples that withstood the ravages of time and is in the original condition will be sold by Stack's Bowers on May,19 on the D. Brent Pogue Rare Coin Cabinet auctions. It can be one of the most expensive coins Pogue Cabinet auctions have ever sold.
The price of this coin is approximately $350K. For the last 35 years, this auction collected more than 650 coins, and the amount of money they cost exceeds millions. According to some rough estimates, the seven Pogue auctions are going to result in more than $200 million. This is going to be one of the most valuable and full coin collection.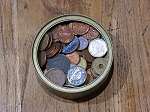 The story began when Brent Pogue was 9-year-old, his father was looking how to brighten up son's childhood and brought home a pack of old coins. His father – Mark told his boy that this pack cost $100, and told that Brent had 7 days' time to get $110 from selling this pack. Brent told that it was the first time his business instinct turned in. He sold one 1915 penny there for $80, because it seemed 'the shiniest" one. It took him 20 minutes to sell this coin.
Years went by and he was getting more and more acquainted with coins culture, he decided to concentrate on the first half century of American coinage, when the engravement was hand performed. As a result, in 1982 his father could completely rely on his son's point of view and bought $5 gold piece from 1822 for $687,500 at an auction. This coin was one of three that were well preserved, the other two belong to Smithsonian. Bret told that this coin was very important for him to make the set complete, as this type of coin is the one that can disappear in 50 years when it's sold.